Forklift hire Smithfield that is dependable and
genuine
You can rely on our team.
We provide breakdown support within four-hours and if we can't fix your forklift, we will provide you with a replacement, for no additional charge.
Leave forklift rental in Smithfield to the pros.
Our team at Hyworth Forklifts will take care of everything. You can put any concern aside as we'll look after your delivery, maintenance, attachments, and anything else in between. When you hire from us, you not only receive the most up-to-date equipment that meets Australian requirements, but you also get a dedicated team of professionals at your side for the duration of your rental. Our onboarding process is straightforward, quick, and simple.
We keep our clients informed throughout the process
We are committed to keeping you updated throughout the hiring process; from your initial application to the last days of your rental agreement. When you use our forklift hire in Smithfield, we establish all of your fees upfront and guarantee that your expenditure is under control so that you can plan ahead. Our forklift rental rates are tax deductible and customised to your unique needs.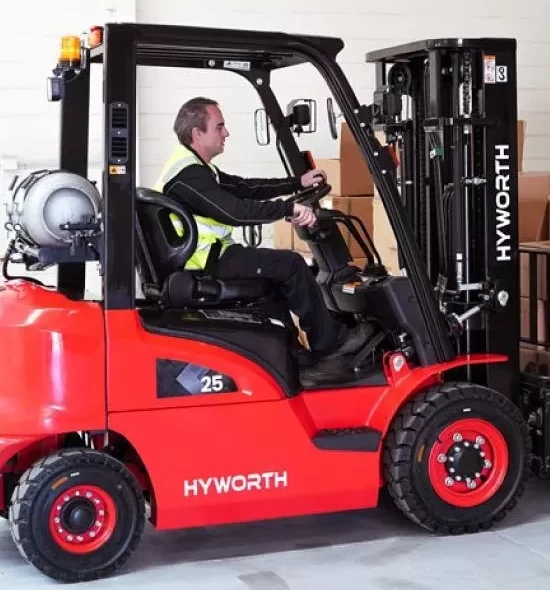 Forklifts, reach trucks, electric pallet jacks and more.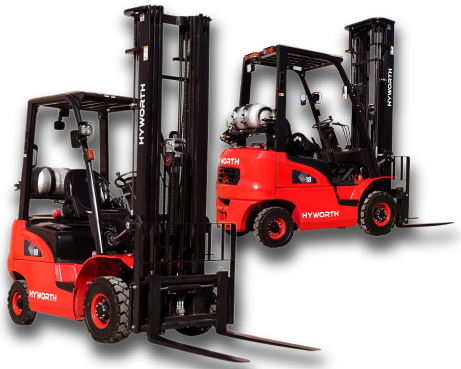 Why Hyworth for forklift rental in Smithfield?
Our team takes the time to listen to and analyse your business's situation so that we can give you advice that is specific to your needs. All our Hyworth Forklifts staff have been educated to match you with a forklift that will function best in your particular workplace and help you boost productivity. Apart from our fleet of dependable Hyworth forklifts, what makes us a reliable forklift rental in Smithfield is our skilled and friendly team that genuinely care about your business!

We offer expert breakdown support across our hire fleet.

We provide solutions to tackle your most complex tasks.

We tell you your fees upfront so you can budget accordingly.

We take out the complexity of hiring and purchasing a forklift.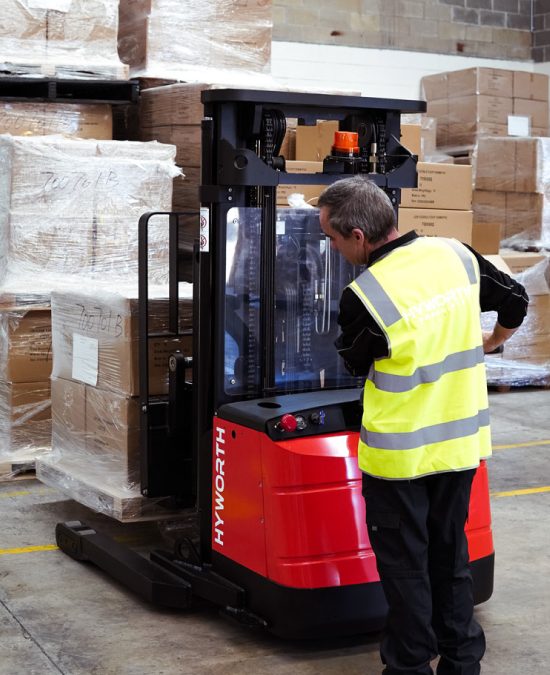 Forklifts for hire in Smithfield that will keep your business moving
As a leading forklift rental business in Smithfield, our goal is to develop an understanding of our clients business. This enables us to match you with the best forklift for your business's specific needs and make recommendations to assist you in improving the productivity of your jobsite. You can rely on our employees at Hyworth Forklifts to keep your business running, since we are specialists in the industry.
Our tailored hiring process includes an on-site product consultation. One of our knowledgeable representatives will come to your location, inspect your facilities, and recommend the forklift that best suits your company's needs from our extensive selection.
Looking to hire a forklift in Smithfield? View our full fleet of forklift models!
We are dependable forklift hire experts in Smithfield
Do you want a quote that is both reliable and transparent?
Our crew will clarify all of your forklift rental costs in advance. We give you a price upfront so you can budget accordingly.
At Hyworth Forklifts, we recognise that every business is different. This is why we take the time to get to know your business and its unique requirements. Our prices are customised to your needs, so you can be confident that you're receiving the best value.
Please fill out this form to get a quote, and one of our courteous staff members will contact you as soon as possible.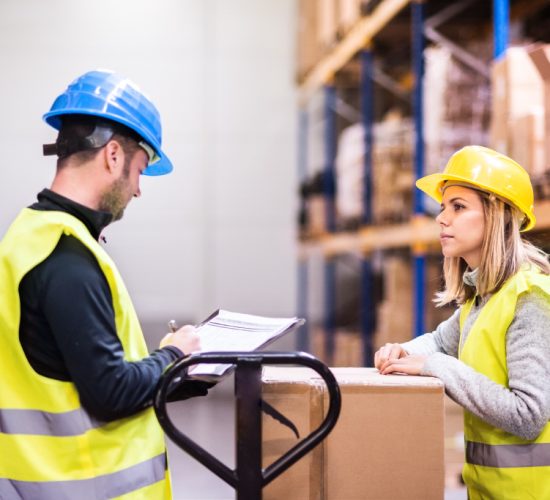 Are you looking for a dependable forklift rental in Smithfield?
You've arrived at the correct location! Our knowledgeable and caring staff has the experience to determine exactly what equipment your business needs. Our cutting-edge machinery is designed to perform and take on any assignment.
We provide low-cost forklift rentals and are dedicated to providing the best forklift solution for you and your organisation.
Please contact our team as soon as possible for expert assistance with all of your forklift requirements.
Our machines are keeping businesses
moving across NSW
At Hyworth Forklifts, our commitment to delivering a personalised service makes us stand out from the pack. We take the time to get to know each and every customer, understanding their unique situation, so we can match them with the right machinery for the job. We guarantee an onboarding process that is not only hassle-free, but ensures you leave our warehouse with a forklift that is perfect for your business. It is our blend of industry experience, quick thinking and our ability to genuinely connect with our customers that has led us to become a trusted forklift provider in these areas and beyond.
Ready to optimise your workplace productivity? We have a fleet of dependable Hyworth forklifts to keep your business moving.
Best

forklift hire in Smithfield!
Our customer reviews speak for themselves