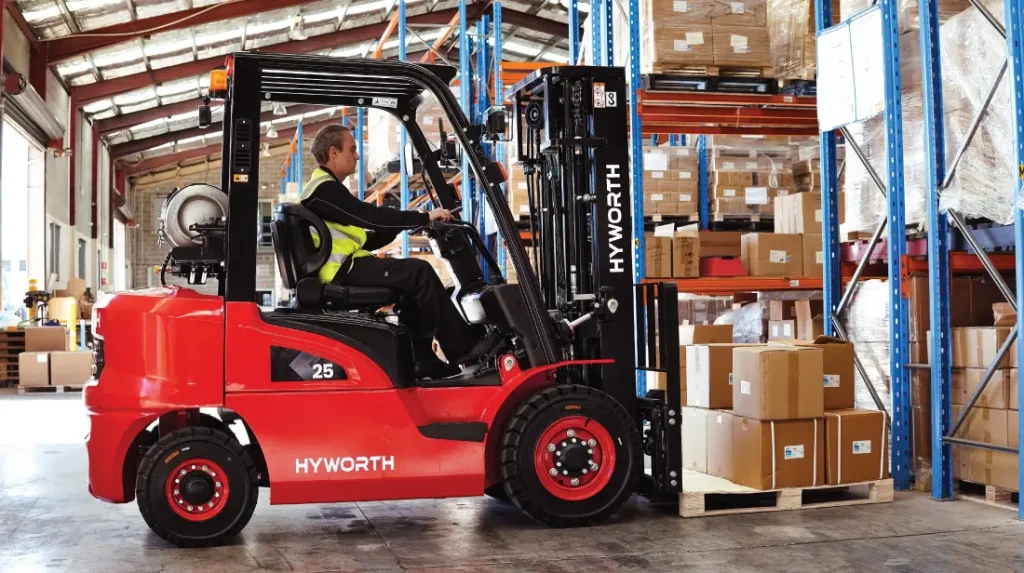 Our team is yet to meet a business owner that doesn't want to avoid the large upfront cost of purchasing a brand new forklift. Over the years we've seen an increasing number of businesses switching to long-term hires. This is because it is a cost-saving and flexible alternative to buying their fleet.
Long-term hire is a low risk, low cash investment offering unmatched flexibility for equipment upgrades, trialling new models and extending the period of use.
So you can determine if a long-term hire agreement is right for your business, we've outlined 7 reasons why long-term hire could be the most cost-effective solution for your business.
1. Long-term hire is a low cash investment
Purchasing a forklift will inevitably be a large financial investment. When purchasing a forklift outright, consider whether your usage over the upcoming years will balance the large upfront cost and depreciation of your machine. Don't forget to ensure you have the budget to cover any unexpected repairs and maintenance costs. By establishing a long-term rental agreement with a trusted forklift dealer, you can protect your business' cash flow. This is because it avoids the risks associated with upfront and unexpected costs.
2. Flexibility for equipment upgrades
Long-term hire is especially advantageous for any business with frequently changing demands. This may be due to high order volume driven by seasonal demand. Alternatively, you may simply see your business evolving in the next few years. A credible long-term hire agreement gives you the flexibility to exchange your model to match changing demands. This way you're not restricted by owning an outdated model and can grow and upgrade your business as you please.
3. Long-term hire gives you the power to try before you buy
Who doesn't love to try before they buy? Even for business owners with every intention to purchase, long-term hire is the perfect opportunity to test your chosen forklift. This way you can properly experience operating your chosen model in your workplace for a long period of time. Knowing that you have tested the model first-hand will give you peace of mind that when the time comes to purchase, you are making the right decision for your business.
4. Tailored hire contracts to suit your needs
When you purchase a forklift outright, you pay 100% of the cost no matter what. This fails to take into account expected operating hours and operating conditions. A long-term rental agreement with a trustworthy forklift dealer will take into consideration how often you expect to use the forklift and the conditions of your workplace. This way, the forklift dealer can help create a personalised contract that suits your needs.
5. Escape the burden of maintenance
Long-term hire allows forklift operators to avoid the unpleasant surprise of large maintenance and operating costs that go hand in hand with forklift usage. A long-term forklift hire contract should clearly outline the fixed, regular costs from the beginning. In addition, the contract should highlight that maintenance is the responsibility of the rental company. This means you can not only escape the burden of high operating costs, but you can also leave the hassle of maintenance to the forklift experts and focus on your business!
6. Long-term hire equipment brings an added level of safety
Long-term hire gives business owners the added peace of mind that their staff is protected at all times, operating machinery that is 100% safe. When you hire a piece of equipment with a certified forklift dealer, you can be certain that your forklift will comply with Australia's safety standards. It is the role of the forklift company to ensure all new hire equipment is thoroughly examined, using a pre-start safety check prior to each hire. The forklift dealers are trained to test each machine and recognise any signs of faulty or unsafe equipment, which may not be easily identifiable to anyone else.
7. Enjoy peace of mind with Hyworth's service and reliability guarantee
The Hyworth Forklifts team has introduced a reliability guarantee to give our clients the peace of mind that their business will keep moving. When you choose a long-term rental agreement with our team, you are covered by the Hyworth hire service guarantee. This means, in the unlikely event of a breakdown, we will provide expert breakdown support within 4 business hours, and if we can't repair your forklift within 48 hours, we'll replace it, at no cost to you. This means you can enjoy the benefits of long term hire while having the peace of mind that an unexpected breakdown won't stop your business from functioning!
—
Are you ready to experience the benefits long term hire can offer your business? Contact our friendly team for a free consultation.