We have a range of first-class, brand new forklifts for sale
At Hyworth Forklifts, high quality is guaranteed.
We offer a range of late-model machinery that is built to tackle all your toughest workplace challenges.
3 Year Parts and Labour Manufacturer's Warranty available on selected new models.*
We make buying a new forklift as simple as possible
We understand that buying a new forklift can be a big decision for your business. This is why our sales team takes the time to understand your needs and learn about your business before recommending a product. We provide tailored advice, suggesting which brand new forklift from our range will best suit your needs. Alternatively, if you want to eliminate any ambiguity regarding your forklift purchase, we offer a 'try before you buy' option, where you can put a Hyworth machine to the test at your work site.
Make light work of your toughest projects
We promise to match you with a new Hyworth forklift for sale that will best increase your workplace efficiency. Whether you require power and durability or an agile machine to help you manoeuvre through small aisles, our staff can match you with the perfect new forklift for the job.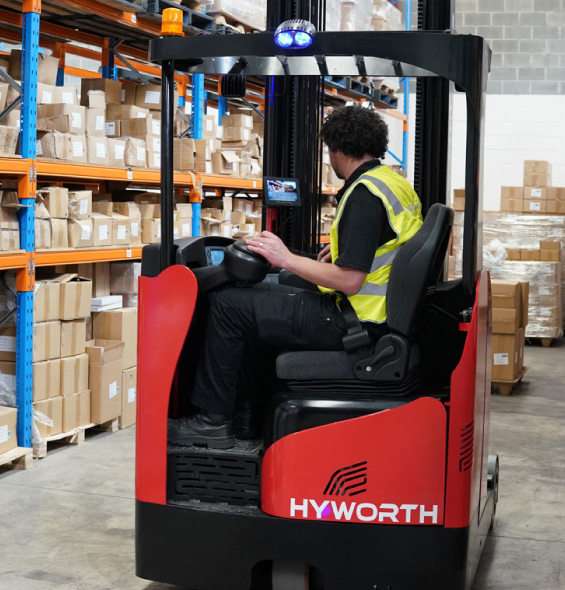 Forklifts, reach trucks, electric pallet jacks and more.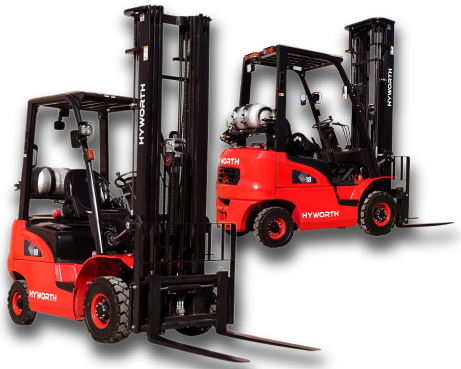 View our range of
dependable, new

forklifts for sale
Our excellent new forklifts for sale come in a variety of shapes and sizes, with different reach and lift capacities to meet the unique demands of every business.
All Forklifts
Walk Behind
Pallet Movers
Electric Counterbalance
Reach Trucks
LPG/Gas Forklift
When it comes to buying a new forklift, we specialise in all warehouse forklift operations.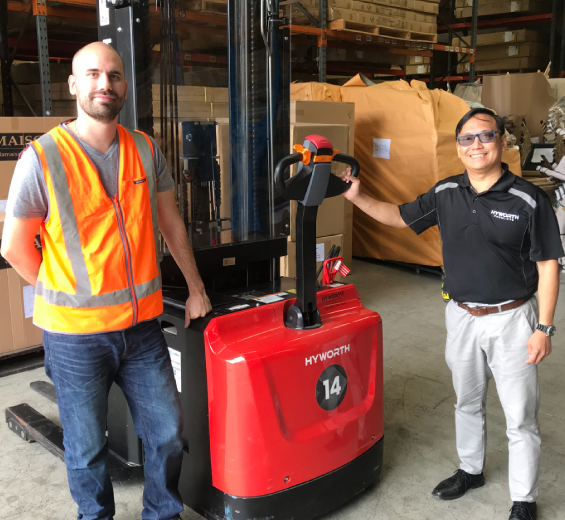 We can handle all your workplace demands.
No matter how complicated the job, our modern forklifts can handle it. Hyworth Forklifts takes the guesswork out of buying a forklift. No matter what your demands are, our staff can match you with a new forklift that will last for years.
Our high quality, late-model machinery is engineered to handle even your toughest jobs. We have a team of experts who can provide precise and knowledgeable advice, answering any questions you may have. We offer onsite consultations, to ensure you are happy with how the machine operates in your specific workplace environment.
Buy new forklifts for sale
Brand new machinery for all your workplace needs
We have a range of forklifts available for different prices depending on the model, size and lift capacity. Our range of lift capacities means we have the equipment to handle light or heavy loads. No matter what size or lift capacity your business needs, our forklifts are designed to meet the demands of any business, whether big and small.
Our machinery is bound to keep your business running without breakdowns or costly interruptions. When you buy a new forklift for sale, we can guarantee unrivalled durability and high-quality.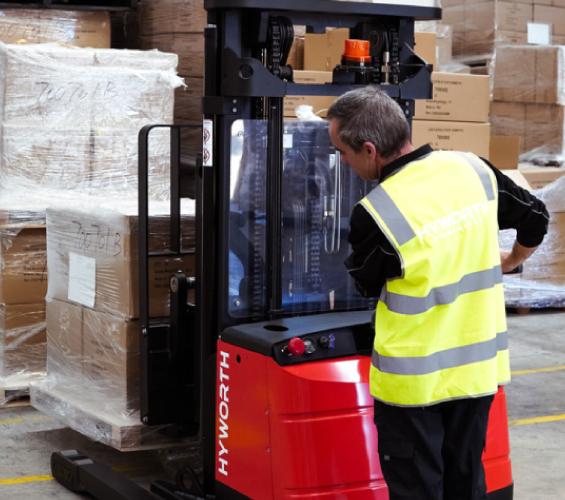 Large range of new forklift for sale in NSW with Hyworth's guaranteed reliability
At Hyworth Forklifts, we have the ability to provide exceptional customer service, matching you with a new forklift that is reliable, safe and continues to get the job done.

We provide solutions to tackle your most complex tasks.

We tell you your fees upfront so you can budget accordingly.

Expert breakdown support to keep your business moving.

We take out the complexity of hiring and purchasing a forklift.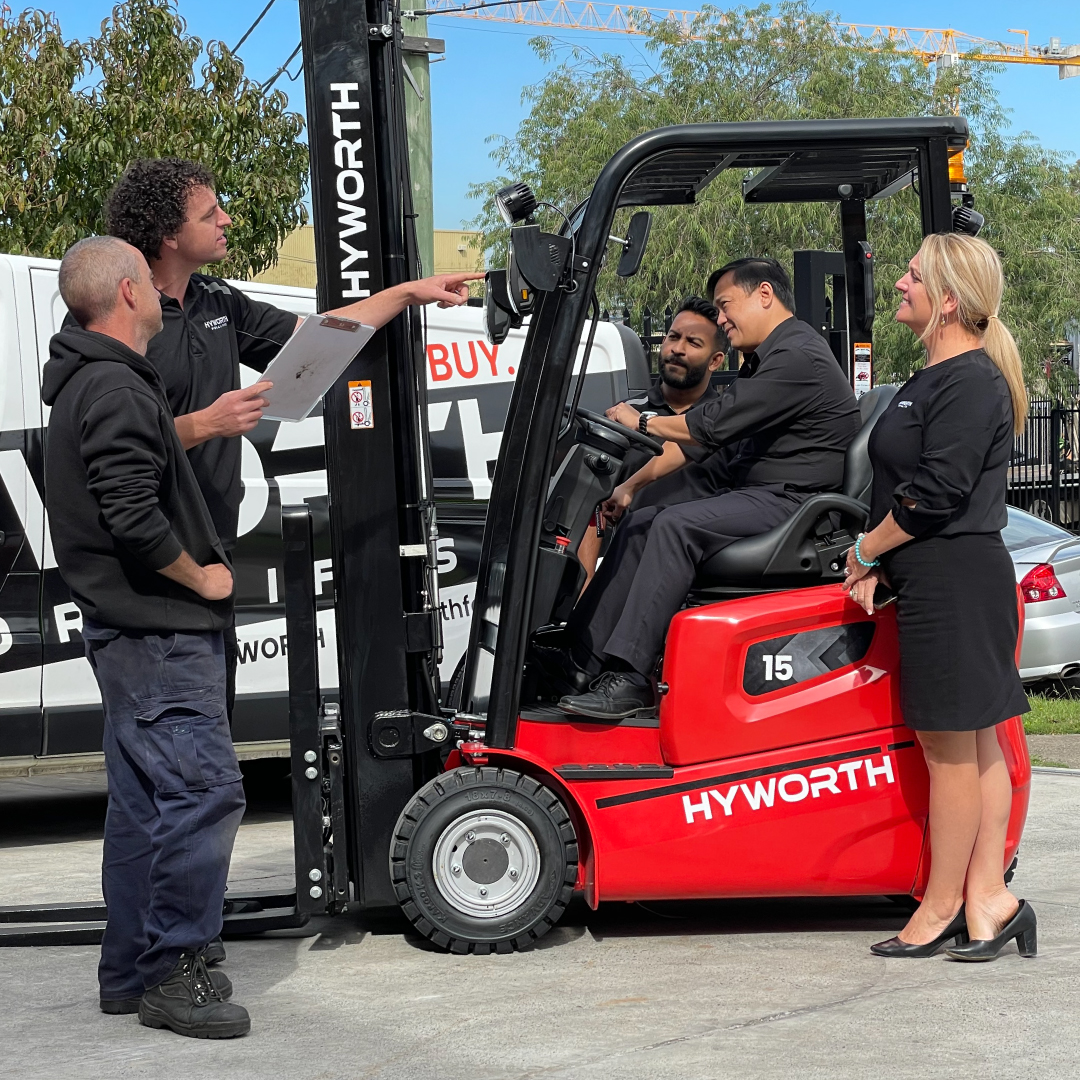 What makes us a reputable and well-recognised forklift dealer, is our ability to provide tailored service for our customers. We aim to achieve ultimate customer satisfaction, ensuring our customers leave the warehouse with the right piece of machinery for their specific workplace needs.
Here's why our customers love Hyworth Forklifts:
Tailored advice
Expert problem solving
Quick and easy purchase methods
Warranty on all purchase products
Modern equipment

We guarantee our highly attentive and knowledgeable staff, with a wealth of industry experience will be able to assist you with all your forklift needs
Can't find what you are looking for? Hyworth Forklift's perfect match tool will be able to help you buy a forklift that matches your needs.
"Great products, competitive prices"
Our customer reviews speak for themselves