Forklift hire - Functional and dependable forklift equipment
Hyworth Forklifts, committed to keeping your business moving.
No matter your situation, we have the equipment to tackle any job. With an extensive fleet of forklifts to hire, our team will find the perfect match for your business.
The Hyworth service and reliability guarantee
Have peace of mind knowing that we provide rapid-response breakdown support, and if we can't fix your forklift, we'll replace it, at no cost to you.
We take the fuss out of hiring a forklift
Put your worries to rest as we take care of your delivery, maintenance, attachments and everything in between. When you choose to hire with us, not only do you get the latest equipment that complies to Australian standards, you get a committed team of specialists by your side for the life of your hire. Our onboarding process is simple, quick and hassle-free.
Transparency throughout every stage of the hire process
From your initial application to your final days of hire, we remain committed to keeping you informed throughout the entire hire process. We establish all your fees upfront and ensure your costs are controlled so you can budget accordingly. Our forklift hire fees are 100% tax deductible and quoted to your specific requirements.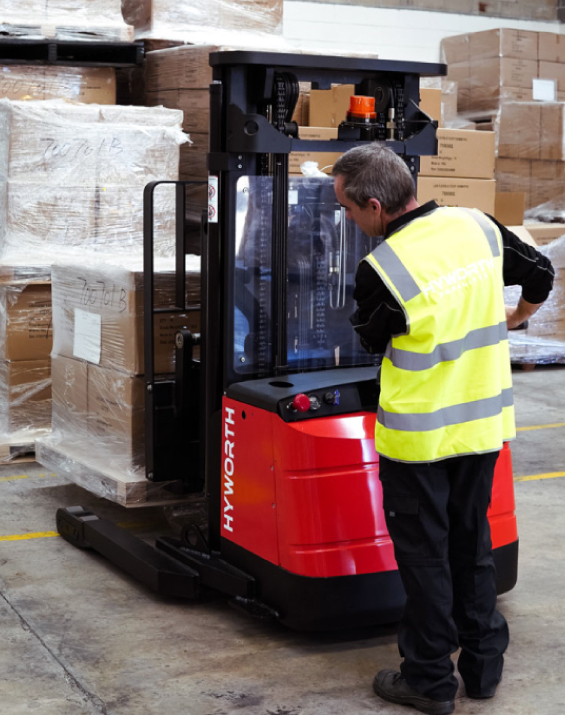 Forklifts, reach trucks, electric pallet jacks and more.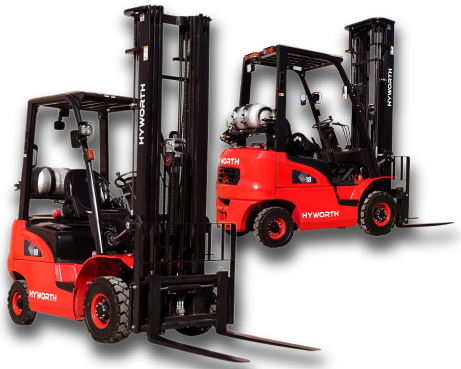 Our machines are keeping businesses
moving across NSW
At Hyworth Forklifts, our commitment to delivering a personalised service makes us stand out from the pack. We take the time to get to know each and every customer, understanding their unique situation, so we can match them with the right machinery for the job. We guarantee an onboarding process that is not only hassle-free, but ensures you leave our warehouse with a forklift that is perfect for your business. It is our blend of industry experience, quick thinking and our ability to genuinely connect with our customers that has led us to become a trusted forklift provider in these areas and beyond.
Simple and hassle-free

forklift hire
Our range of quality forklifts for hire offer various reach and lift capacities to match the unique demands of your workplace.
All Forklifts
Walk Behind
Pallet Movers
Electric Counterbalance
Reach Trucks
LPG/Gas Forklift
Used Forklifts
If you're looking for quality forklift hire in Australia, we specialise in all warehouse forklift applications.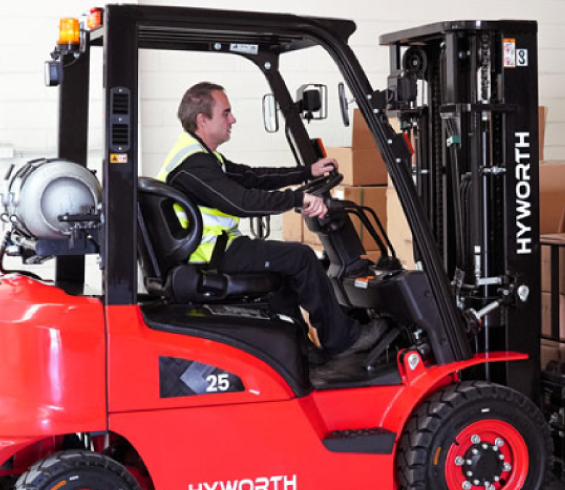 Looking for forklift rental that is efficient and reliable?
Get equipped for your next job with Hyworth's range of forklifts for hire. We don't rent out machinery that hasn't been maintained to the highest standard. This means, when you hire a forklift with our team, you can have the peace of mind that your machine is ready to take on any job. If anything were to go wrong, we offer rapid-response breakdown support, and if we can't fix your forklift, we'll replace it, at no cost to you.
We cover you for all types of breakdowns, ensuring when you hire with our team, you have a seamless and enjoyable experience. Our ability to provide exceptional customer service and breakdown support makes us a leading forklift dealership in Australia.
We speak your language so you can tackle the job at hand
Our team prides themselves on their ability to provide the perfect combination of industry knowledge and problem-solving expertise. Our industry experience enables us to make hire recommendations that best fit your current situation. With our hire range, no problem is too large or too complex.
Our knowledgeable and caring team has the expertise to understand exactly what your business needs. No matter the task, our machines are designed to truly deliver.
Give our team a call today for expert assistance with all your forklift hire needs.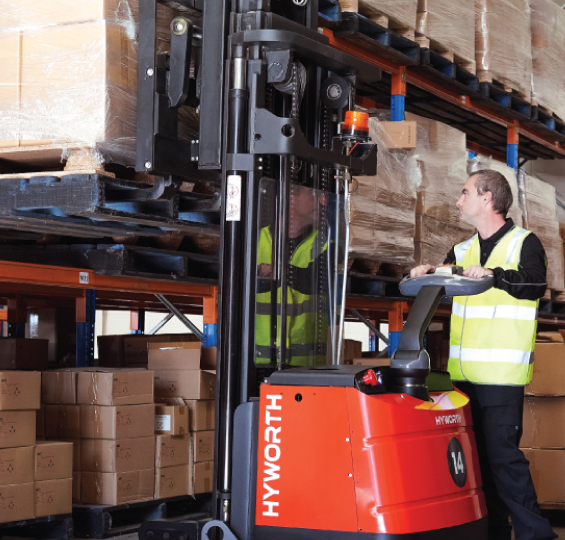 Forklift hire in Australia
At Hyworth Forklifts, it is our ability to provide a personalised service for customers, while never compromising on quality and safety, that makes us your trusted forklift hire in Australia.

We provide solutions to tackle your most complex tasks.

We tell you your fees upfront so you can budget accordingly.

Expert breakdown support to keep your business moving.

We take out the complexity of hiring and purchasing a forklift.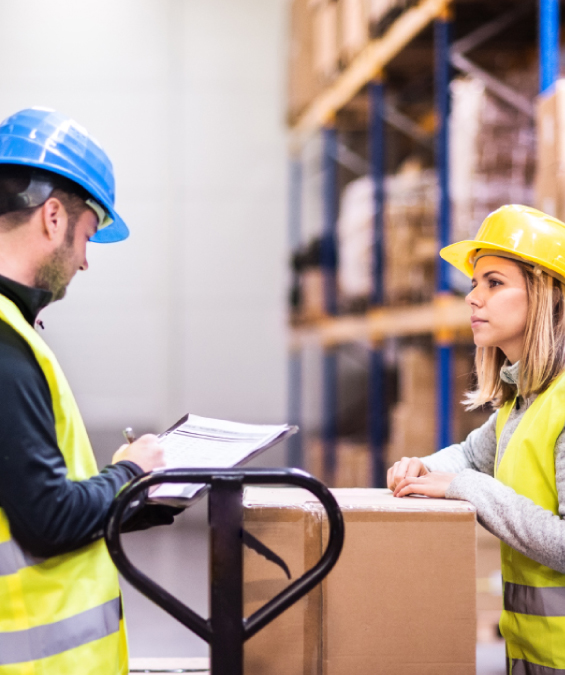 What makes Hyworth your go-to forklift rental service?
We know when you are looking to hire, you want the best piece of machinery that will get the job done. This is why our team takes the time to understand your requirements, demonstrate our machinery and provide expert recommendations based on our years of experience in the industry.
Here's why you should be using Hyworth Forklift's hire service:
Tailored recommendations
Hire service guarantee
Seamless onboarding process
Rapid breakdown support
High quality equipment


What differentiates Hyworth from its forklift competitors, is our ability to deliver a personalised service to all our clients. Our mission is for every one of our customers to be satisfied when they leave our warehouse and certain that they have hired a piece of quality machinery that is perfect for their workplace requirements.
Not sure what machine is right for you? Hyworth Forklift's perfect match tool has the ability to match you with the perfect forklift model to take on all your hire needs.
See why our customers love us!
Our customer reviews speak for themselves