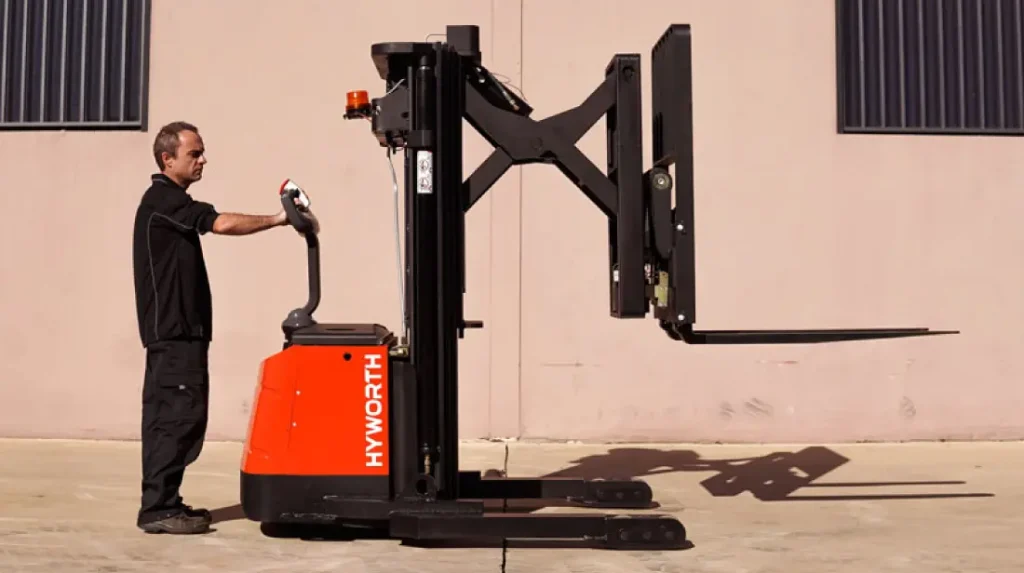 Forklifts play an essential role in many workplaces. Forklift selection comes with the option to hire, buy new or buy used, which means pricing is flexible, but how can you ensure you're receiving the best value for money?
To make sure you have all the information to make the right financial decision for your business, we've weighed up the pros and cons for you.
Hiring a forklift
If you're a business owner who'd rather leave maintenance, operating costs and safety checks to the experts – hiring a forklift is the best choice for you.
Hiring a forklift pro's
Operating costs are tax-deductible – Rental payments are a business expense and therefore operating costs can be 100% deductible. This means that cash back on your hire payments is guaranteed.
Worry-free – Hiring enables your workplace to remain productive in times when you can't afford to risk a large capital investment or unexpected repair costs if a breakdown occurs.
Flexibility – Hiring gives your business the flexibility to upgrade or reduce your fleet at short notice. This is particularly helpful for organisations influenced by seasonal demand.
Try before you buy – Hiring allows you to put the equipment to the test. This way, if you decide to buy in the future, you already know what forklift best matches your business needs.
Hiring a forklift con's
Maintenance risk – When you hire a forklift, you risk being tied up with an untrustworthy supplier. Ensure you conduct thorough research into your forklift provider and assess the quality of equipment before you hire.
Hidden terms and conditions – Rental agreements can come with convoluted terms and conditions, hidden fees and underlying damage compensation costs. Be sure to carefully scan the contract before you hire.
Buying a forklift
If you anticipate using the same forklift for more than 10 years and can afford to part with a lot of capital in one fell swoop, buying may be your best option.
Buying a forklift pro's
Tax-deductible – Buying a forklift saves eligible businesses money with the Australian Governments extended instant tax write off incentives. Learn more.
Yours to keep – Owning a forklift means you can run it to the ground without worrying about the costs of cosmetic damage.
Avoid workplace disruption – Owning a forklift avoids the set return dates of short-term hire. This means you can streamline your workflow without disruption.
Buying a forklift con's
Maintenance costs – Forklift servicing is the responsibility of the owner. This can be difficult if you don't have the time or budget to handle service intervals or unexpected costs.
Limited scalability – As your business grows, your demand for a forklift can change. Purchasing a fleet of forklift trucks may result in you owning machinery you no longer require.
Still unsure what choice is right for you? We recommend a one-on-one consultation with a member of our team to ensure you make a decision that reflects your business needs. Contact us today.