Used forklifts for sale that feel like brand new
At Hyworth Forklifts, reliability is guaranteed.
We have an extensive range of used forklifts which have been maintained to the highest standard.
Quality used forklifts for sale
If you are looking for an affordable alternative but not looking to compromise on quality, Hyworth Forklifts range of used forklifts could be exactly what your business needs. Never using a one-size-fits-all approach, we will take the time to understand your unique requirements before recommending machinery that is right for you. We can deliver your forklift to your site and ensure you have everything you need to put the machine to work.
We sell a range of second hand forklifts to suit your budget.
Every one of our machines have been comprehensively serviced, maintained and safety checked to manufacturers standards, so you can be assured you are purchasing the latest in high quality used equipment.
Give our team a call today for an expert recommendation that matches your requirements.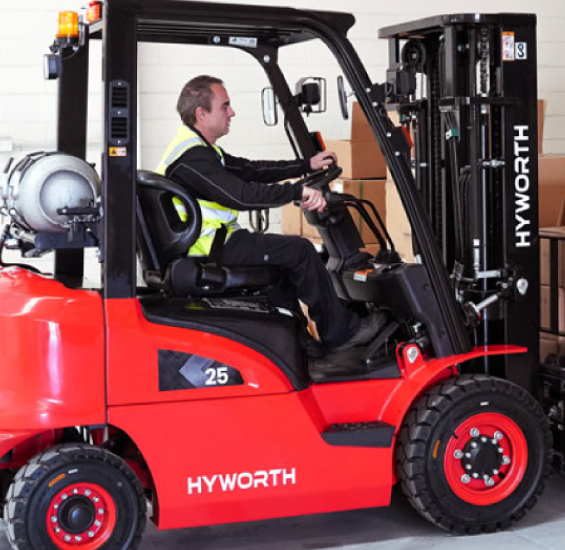 Forklifts, reach trucks, electric pallet jacks and more.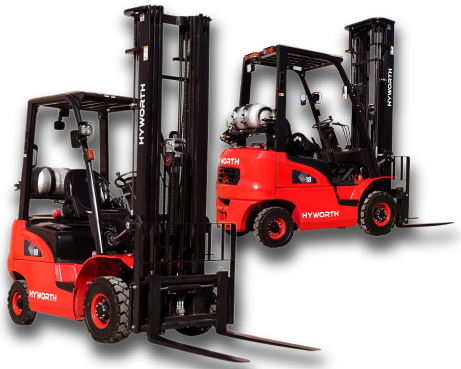 View our range of
highly efficient used

forklifts for sale
Recognised as a reputable and trusted forklift company, you can rely on Hyworth Forklifts for used equipment that is maintained to the highest standard possible.
If you're looking to buy used, we have a selection of quality second hand forklift for sale.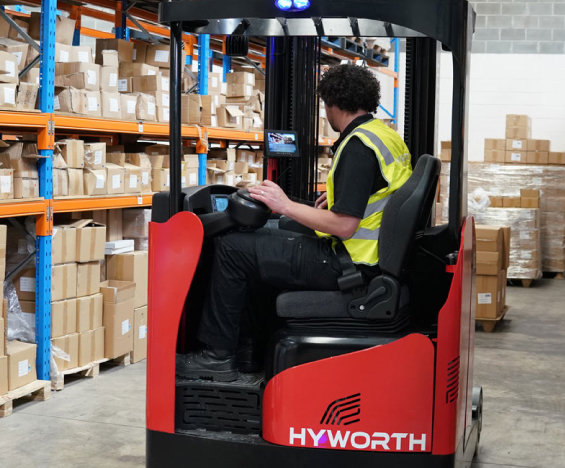 Hyworth's pre-owned forklift
Hyworth's pre-owned forklift
When you buy a used forklift with Hyworth Forklifts, you can be certain that you are getting a forklift that has been properly maintained, safety checked and tested. Hyworth guarantees that our stringent maintenancing procedures ensure that all of our machines are in the perfect condition.
Our serving includes regularly operating the machines, to ensure we test them in practice and that they are running smoothly. We take extra care of all our second hand machinery so that when you buy used, it feels brand new. As a reputable forklift dealership, you never have to worry about buying a forklift that isn't the highest quality.
Quality second hand forklifts from Hyworth
Buy used forklifts that suits your needs
From the moment you reach out to the Hyworth team, we make it our mission to get to know each of our clients so we can cater to their unique needs. When purchasing a forklift, you need expert advice from experienced forklift operators.
Our customers can count on the Hyworth team to recommend the right forklift model that is available for the best price. Our used forklifts are functional, sturdy and maintained to Australian safety standards, which means you can have the peace of mind that when you buy second hand from Hyworth Forklifts, we never compromise on quality.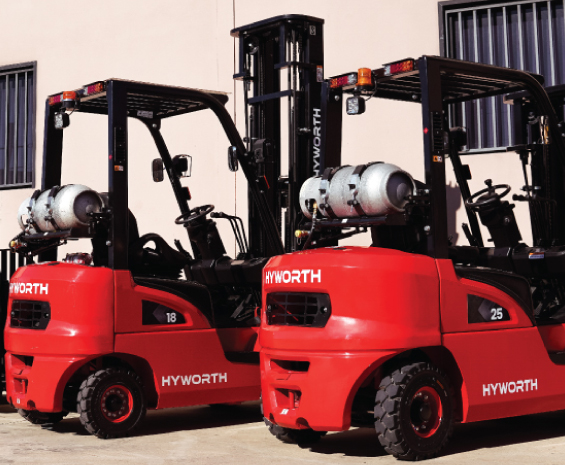 Huge range of forklift for sale in NSW with Hyworth legendary reliability
At Hyworth Forklifts, we have the ability to provide expert recommendations, matching you with a second hand forklift that is functional, dependable and always gets the job done.

We provide solutions to tackle your most complex tasks.

We tell you your fees upfront so you can budget accordingly.

Expert breakdown support to keep your business moving.

We take out the complexity of hiring and purchasing a forklift.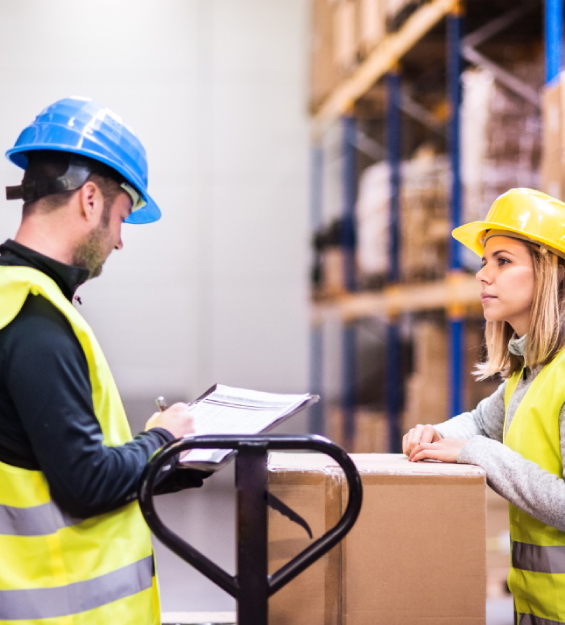 Why buy a forklift with Hyworth?
What makes Hyworth Forklifts a leading forklift dealer, is our ability to provide a customised service for every one of our clients. We guarantee customer satisfaction, ensuring our customers leave the warehouse with the right piece of machinery for their specific workplace needs.
Here's why our customers love Hyworth Forklifts:
The latest fleet of top quality equipment
Commitment to our customers
Customised recommendations
Stringent maintenance procedures
We provide warranty on purchased machinery

We guarantee our helpful and friendly team, with a wealth of forklift industry experience will be able to assist you with all your forklift requirements.
Can't find what you are searching for? Our trusty tool can help match you with the right forklift for your unique needs.
"Hyworth has gone above and beyond."
Our customer reviews speak for themselves