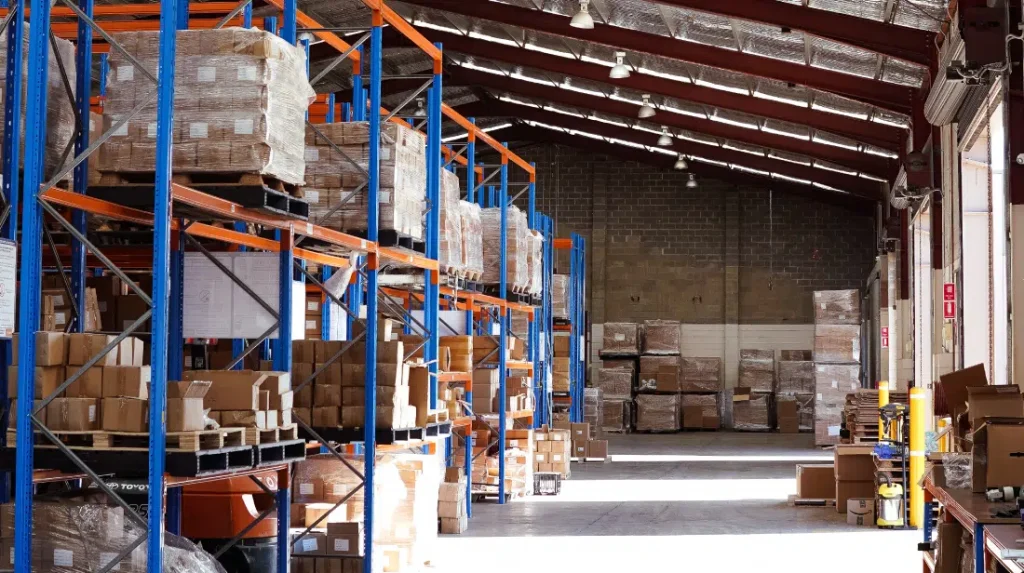 As your business grows, there becomes an increased demand for more space. Not every company will be able to move to a larger warehouse right away.
But in reality, you may not need to.
By assessing your current warehouse layout and developing a plan to maximise your existing space, you can still grow your business without sacrificing the time and additional costs of moving to a new warehouse.
Working in a warehouse, it's important to make the most of your space to increase your output and the productivity of your employees.
To help get you started, here are six ways you can maximise your existing warehouse space.
1. Be critical of your current layout
When employees are already familiar with the current structure and placement of stock, it can be challenging to take a step back and assess your existing space. However, being critical of what is and isn't working is the first step to maximising your warehouse.
Start by calculating the size of your floor and determine how much of your warehouse is currently occupied. From there, you can begin to evaluate specific stock items, finding the most optimal positioning for each one. Remember to be critical about what is and isn't working to find the most efficient solution.
2. Organise and structure your shelving
Re-structuring your shelving provides the opportunity to organise inventory based on demand. For example, place stock with a high turnover in an easily accessible area for maximum efficiency.
On the other hand, seasonal stock can be stored in areas used less frequently and brought forward during peak periods. Clearly label shelves to make the process easier for your employees when moving inventory and arranging stock with a forklift.
3. Opt for vertical planning
Structured shelving helps employees remember where stock is located and supports them to move stock into the correct places safely. Depending on your current layout, a new design may be necessary to ensure the increased stock can still be moved and located with minimal effort.
Opt for vertical storage space where possible. Vertically stacking inventory can save you a significant amount of space, which will support your business growth. When buying or hiring machinery, ensure your forklift has a significant maximum reach height for easy accessibility and optimal storage.
4. Install pallet racking to maximise your warehouse
When planning a vertical layout, pallet racking can be a cost-effective solution, allowing you to stack stock to the top of your warehouse safely. Pallet racking allows employees to move inventory safely and efficiently while keeping shelves organised.
We recommend having your pallet racking installed professionally, as this will ensure your racking is safe and compliant and will prevent any damage to your merchandise. Plus, pallet racking supports expansion, which means you can add and remove racking as you please.
5. Use floor space efficiently
When planning the layout of your warehouse, the aisle width can significantly impact your ability to maximise your warehouse space. Taking aisle width into consideration and ensuring that your forklift matches up in the planning stage will allow you to maximise your footprint and ensure you don't compromise on space.
We recommend consulting with a forklift expert during the early stages, so they can assist you in selecting machinery that will best utilise your aisle space.
6. Select the perfect match forklift
While some warehouse managers will build their warehouse layout around the constraints of their machinery, at Hyworth Forklifts, we understand that this isn't always practical. Our team will take the time to understand your requirements and recommend a forklift that will maximise your existing warehouse space.
We can conduct a free site inspection, matching you with a forklift that aligns with your aisle width, maximum load capacity and reach height.
Are you looking to maximise your warehouse space? Contact us today for assistance with selecting the right forklift for an optimal warehouse environment.