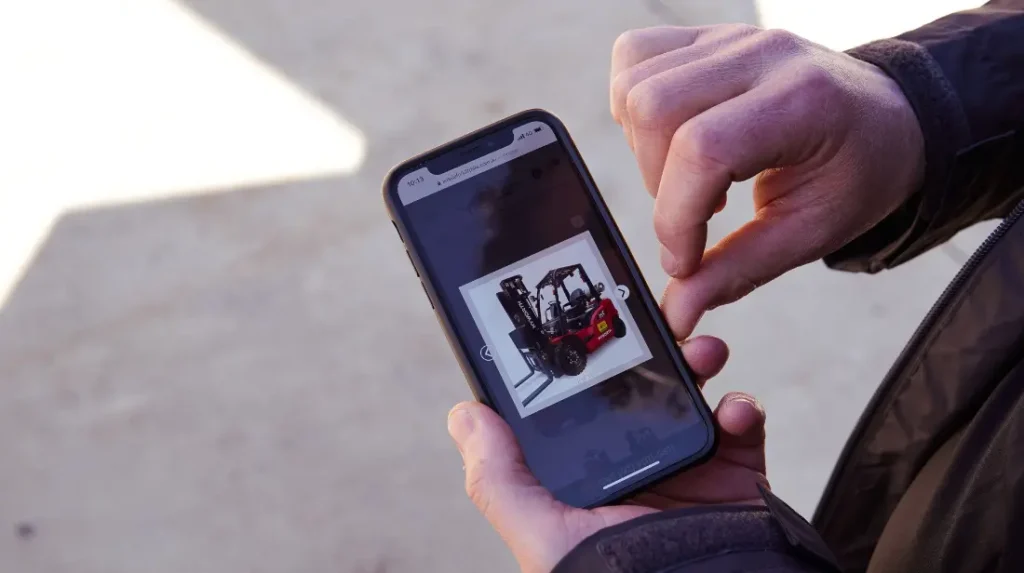 Hiring a forklift instead of buying one comes with its own advantages and we are often asked what they are. We've put together some helpful information so you can make the best choice for your facility and your business.
7 advantages of hiring a forklift
While it may at first glance seem smarter to purchase your forklift fleet, there are a few good reasons why you would hire one (or hire them all).
Save on capital outlay – When cash flow or capital expenditure do not permit the purchase of a forklift, the logical solution is to hire.
Seasonal demand – You might need to bolster your fleet by one or two forklifts to get you through a particularly high inventory intake or to fulfil order volume that is higher than usual.
Upscale as needed – As your business grows, you may see a need for more forklifts but until you know how sustainable the growth is, a rental forklift would be a more suitable option.
Flexible functionality – Not every forklift is created equal. Sometimes your needs vary and you may need a forklift with a smaller footprint or with greater features. Rent a forklift to suit your immediate needs.
100% tax-deductible – Because forklift hire is an operating expense, making it 100% tax-deductible.
Try before you buy – Get to know the fleet before purchasing. Trial various models on a temporary basis and you'll soon discover what would be the best to purchase.
Known expenses – You'll always know what your fixed payments are and you won't have to contend with maintenance fees as they're included in your rental agreement.
Important info when ordering a rental forklift
Ordering a rental forklift can be tricky. There are 7 things we recommend you do before signing on the dotted line.
No. 1 Do your homework on forklift hire businesses
Not every forklift hire business will have what you need and not every forklift hire business will be a good fit for you and your requirements. Just as importantly, you should always do your due diligence to make sure you're dealing with a reputable organisation. Research on the internet, call them up and even ask to meet with a rep.
Is the company a certified forklift dealer?
How old are their forklifts?
Does the company deal in equipment that's up to date, well maintained and in good order?
Is the company a member of any industry recognised bodies (such as the HRIA and AFITA)?
Can you read client testimonials anywhere?
What costs are included in the rental agreement?
What else could you have to pay, e.g. servicing, insurance, delivery and pickup?
What are their contract terms?
No. 2 Decide what kind of forklift you need to hire
We offer rental forklifts for just about every purpose at Hyworth Forklifts. We are happy to consult with you to determine exactly what you need for the space, application and inventory you have. These are some of the forklift types we offer for hire:
LPG/Gas Forklifts
Walkie Reach Stackers
Walkie Stackers
Reach Trucks
Electric Counterbalance
Electric Pallet Jacks
Electric Pallet Movers
Find your perfect match forklift here.
Our entire fleet of rental forklifts is fully compliant with government OH&S standards and Australian Standard AS2359. They are regularly tested and safety tagged.
No. 3 Determine the functionality you require from your rental forklift
Your rental forklift needs to match your facility, the weights it will be required to lift and how high. Keep in mind that a forklift's lifting capacity decreases in line with the height it needs to reach.
You also need to be mindful of floor space and how much manoeuvrability is required. Narrow aisles and tight spaces demand a forklift to suit.
If you are unsure about any of these elements, give us a call and we can help you out.
No. 4 The need for attachments and extensions
You might need to hire a forklift attachment such as a rotator, jib or extension slippers to suit the kinds of loads it will be required to handle. Call us for assistance with choosing the right rental forklift.
No. 5 Consider the operating conditions
Will your rental forklift be utilised indoors, outdoors or a mixture of both? This is an important consideration in choosing the right equipment. For example, you wouldn't use a diesel forklift indoors or around food processing as its exhaust emissions make it unsuitable. In this case, you would choose a battery-electric powered forklift for its cleaner, quieter performance. On the other hand, LPG/gas forklifts can be used in a well-ventilated indoor space and of course, they are suited for outdoor use.
No. 6 Make sure you're comfortable with the service terms
You don't want to be caught out with a broken-down forklift. Have peace of mind knowing that we provide expert breakdown support within 4 business hours and if we can't repair your forklift within 48 hours, we'll replace it, at no cost to you.
No. 7 Rental term duration
Are you looking at short-term forklift hire or will you need the forklift for several years? At Hyworth Forklifts, we offer rental durations of one day and as long as you need. Discounted rates are offered for long-term rentals.
So, there you have it, seven important considerations for hiring a forklift or a fleet of forklifts. At Hyworth Forklifts, we take the fuss out of the process and provide full transparency at every stage. We help you get the job done, with the right equipment and exemplary service.