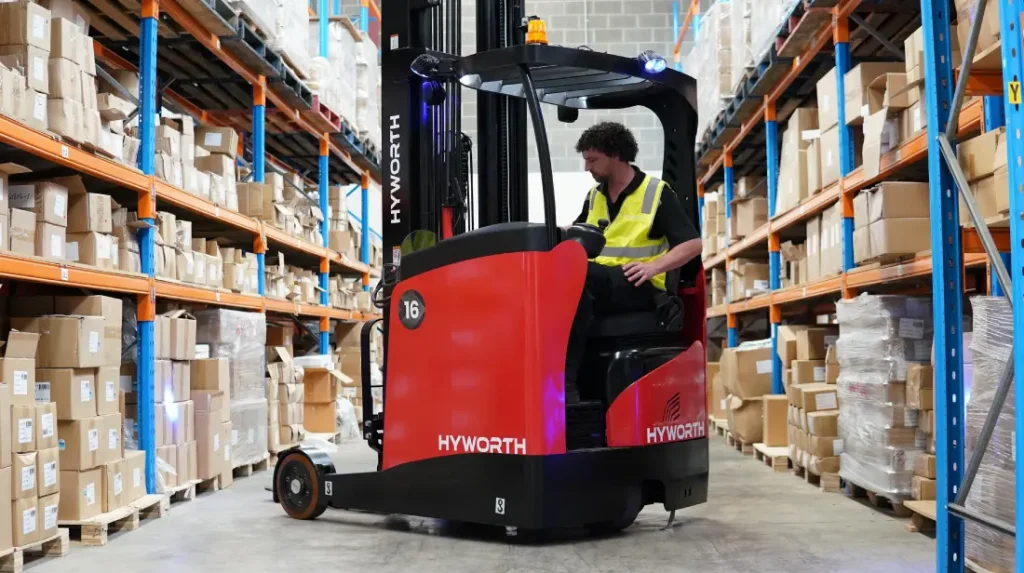 A forklift may seem like an easy item of machinery to operate but aside from knowing how to work it according to the task, there are a lot of health and safety considerations involved. Some of the hazards include:
Operating beyond a safe speed, particularly while turning
Carrying unbalanced loads
Carrying loads that exceed the maximum weight capacity
Driving on sloped or slippery surfaces
Braking heavily
Fuelling hazards
Operating in blind spots, particularly in reverse
Pedestrian traffic
Deliberate improper use
Overhead obstructions
With this list in mind, it's logical that a license would be required, especially when you consider that there have been 63 forklift-related fatalities in Australia since 2003.
'Walkie stackers' which are operated by walking behind the machinery are the only forklifts that do not require a license to operate, however adequate training on the controls and safety procedures is still essential.
A forklift license is not just a qualification that can help you get a particular job. In order to attain a forklift license, you will learn how to operate one in a responsible manner that will keep you and others safe.
There are two types of forklift licenses
In Australia, the two types of forklift licenses are based on vehicle class.
(LF) – Licence to Operate A Forklift Truck
With this license, you will be authorised to operate any forklift except those that are classified as LO. They include counterbalanced forklift trucks, reach forklift trucks, truck-mounted forklift trucks, all-terrain forklift trucks and side-loading forklift trucks. There is no restriction on the size of the forklift you can operate.
(LO) – Licence To Operate An Order Picking Forklift Truck
With an LO license, you can operate order picking forklift trucks ('stock pickers') and turret trucks ('very narrow aisle trucks').
The main difference between the two licenses
With a LO-classed forklift, the operator can be raised up to 10 metres in the air with the load. A harness is required to be worn at all times during operation.
How to choose which license to get
You may know whether you require a LF or an LO in the current job you have, but if you are searching for a new job, your employment prospects may be greater if you carry both licenses. At the very least, aim to obtain an LF license as it will allow you to drive most forklift types.
Eligibility for a forklift license
To obtain a forklift license in Australia, you must be aged at least 18 years, be an Australian resident or have a letter from your employer, have basic knowledge of English to understand the course and be able to provide 100 points of identification.