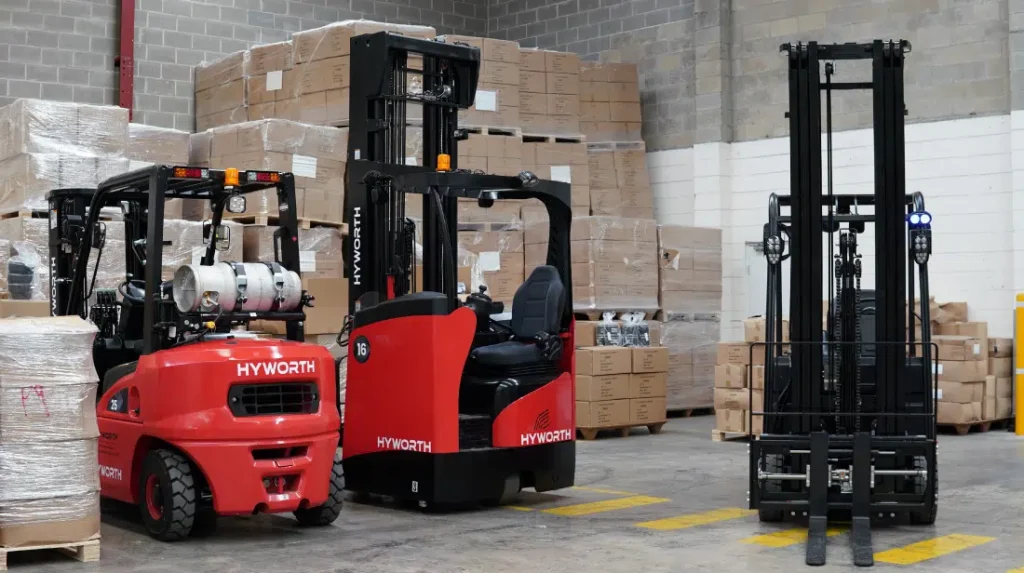 If you're yet to experience an unexpected breakdown, you may not be able to fully appreciate the value of a reliable warranty contract.
Ensuring you are covered by a comprehensive warranty that meets your unique requirements can be just as essential as purchasing a reliable machine.
Trust us when we say, if the unexpected occurs, the only thing worse than having no warranty is finding out your warranty contract doesn't cover or fully cover the damage.
Here are five tips to ensure the warranty odds are stacked in your favour!
1. Ask what is covered (and not covered)
Asking the right questions before committing to a contract will reduce your risk of being left with an out of pocket expense that you can't afford.
Choosing a forklift provider who is open and upfront about their warranty is a good indication that the contract will be reliable.
For each unique business, you likely have different requirements and preferences. Especially when it comes to selecting what is and isn't covered. For example, if you're constantly lifting heavy loads, it's important to ensure that the warranty covers you for all types of damages and for an extended period of time. An important tip is to ensure both parts and labour is covered in the warranty!  
2. Find out the warranty period – and remember it!
Wouldn't it be horrible if your warranty had expired and you didn't realise until it was too late? When purchasing a forklift, ask the company exactly how long the warranty period goes for. Once you find out, remember it (or add the dates to your calendar). It's important to take note of the first and the last date to avoid an unhappy coincidence. Imagine if a breakdown occurred the day after your warranty has expired, and you thought you were still covered.
In addition, knowing exactly when the warranty period expires helps you plan ahead. You may even decide the end of your machines warranty means it's time for an upgrade. At Hyworth Forklifts, trading in your old machinery can reduce the cost of buying a brand new one. 
3. Know the limits
Depending on your unique situation, opting for a warranty contract without limits will ensure you aren't left with an unexpected out of the pocket expense. Ask your dealer if the warranty has any limits to the value of a claim or to the number of claims. Unreliable companies may hide clauses like this in the fine print. This can be a nasty shock when severe damage occurs that isn't fully covered.
It is also important to check that the value of the warranty doesn't decrease with time owned or hours used. After all, the older the forklift, the more likely you will need the warranty.
4. Opt for an extended warranty
The older your machine becomes, the more likely your chances of experiencing a breakdown. If you aren't looking to keep constantly upgrading your machinery, it is worth requesting information about extended warranties. An excellent extended warranty contract can last for years. It provides reassurance that as your machine ages, your warranty contract stays exactly the same. 
Some extended warranty contracts can link to how much the truck has been used. This option can be advantageous for businesses with less frequent usage. However, other businesss' may opt for an extended warranty contract with consistent costs, despite the level of usage.
5. Ask who will be responsible for the repair
If a breakdown were to occur, you want to have the peace of mind that your damage will be handled quickly and efficiently by a team of skilled forklift technicians. A team of forklift experts will be able to assess the forklift, recognise the damage and know exactly how to fix the problem while causing minimal disruption to your busy schedule.
A reliable team also ensures they have all the necessary parts on-site. Alternatively, they will have an easy-access point, avoiding delays waiting for parts to be delivered. Asking who is responsible for the repair before locking in a contract will ensure you avoid unnecessary downtime, as well as feel confident your machinery is in safe hands. 
—
Are you are looking for a tailored warranty policy that will provide ultimate peace of mind? Get in touch with one of our experienced team by calling 1300 499 678.