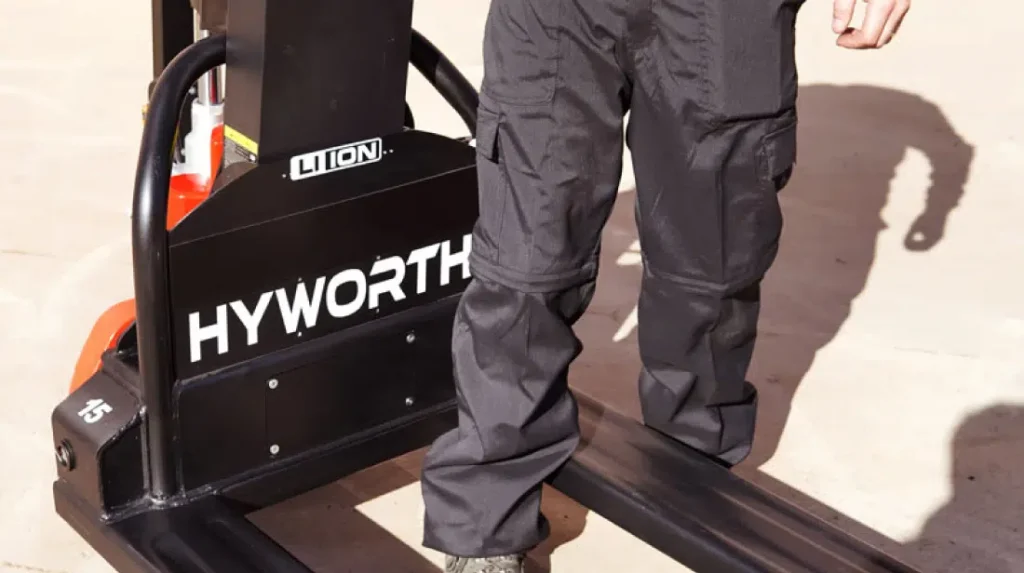 Forklifts play an essential role in keeping the supply chain moving, allowing millions of businesses worldwide to transport inventory efficiently.
Fortunately, there are various strategies you can implement to minimise the impact forklifts may have on the environment, which can provide your business with an advantage over your competitors.
By understanding the effects and making a conscious decision to reduce your carbon footprint, your business can play an active role in contributing to a sustainable future.
The advantages of sustainability for your business
In addition to contributing to cleaner air and protecting our ecosystem for future generations, reducing your carbon footprint can offer a range of benefits for businesses, including:
Lower warehouse utility expenses – Opting for electric forklifts that run off battery power helps you save money on fuel costs, protecting the environment at the same time.
Improve your brand image – Acting as an indicator of sustainability, the 'Green Tick' proves your business is 'environmentally certified' and is a powerful addition to your website, sales calls, social media profile and other marketing materials.
Gain a competitive advantage – Companies are becoming increasingly concerned about the environment. Your shared concern may transition a lead into a sale.
Attract quality customers and stakeholders – Customers who are mindful of air quality, emissions, carbon footprint, and eco-friendly consumption are generally from reputable companies who make for credible case studies.
So, how do you boost your environmental sustainability?
As a business owner working with forklifts, you have an opportunity to set a positive example for your team by creating positive habits with sustainability. Even minor changes can significantly influence your employees' forklift usage, minimising environmental damage.
To get you started, here are five simple strategies you can implement to minimise your environmental impact:
1. Go electric 
Electric forklifts are far more environmentally friendly when compared to LPG or diesel forklifts. This is because they run clean and emit zero greenhouse gases without a compromise on performance. Electric forklifts can be nearly four times cheaper to run over a one-year period than an LPG model.
2. Recycle your battery 
Recycle your forklift batteries! If your battery no longer holds a charge, it must be disposed of properly. Incorrect disposal of a battery can increase the likelihood of it landing in a landfill with toxic materials. This can contaminate the water supply. For advice on recycling your battery, contact a reliable forklift company that follows sustainable practices.
3. Regular forklift servicing 
Having your forklift serviced regularly ensures that it is energy efficient and therefore isn't causing unnecessary damage to the environment. Additionally, inspecting your forklift regularly for leaks or signs of battery damage will ensure you are proactive in eliminating harmful substances.
4. Select energy-efficient options 
Frequently changing your batteries can lead to unnecessary wastage. Ensure you clean your batteries regularly to prevent them from being damaged and needing to be changed often. By investing in efficient batteries, lighting, and machinery in your warehouse, you reduce your workplace wastage.
5. Invest in quality products 
When buying a new forklift, ensure you select a reliable company that carefully maintains all their machinery. Using quality materials and following efficient maintenance procedures lead to longer-lasting machinery. If parts don't require frequent replacing, you are naturally reducing wastage over time.
One final piece of advice
It's important to remember that fossil fuels are one of the most harmful aspects of our energy usage. Opting for a more sustainable option, such as an electric-powered forklift and energy-efficient warehouse equipment, will prevent the impact of harmful emissions caused by burning fossil fuels.
–
If you're looking for a team of forklift experts that can connect you with a range of sustainable forklift models and provide actionable strategies to help you minimise your environmental impact, get in touch with our team today.