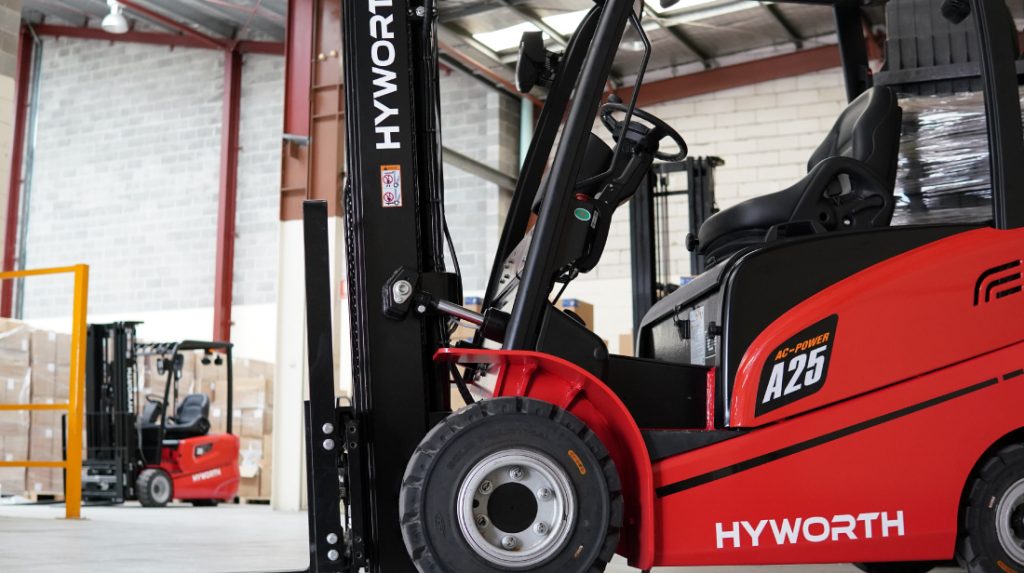 When it comes to forklifts, myths and misconceptions are extremely common. The most common myth is that operating a forklift is straightforward, and from a glance, it can look that way. However, many considerations go into forklift operation that need to be taught during specialist training.
To help you decipher fact from fiction, we've debunked six common misconceptions about forklift usage.
1. Forklifts are just like driving a car
It is a common misconception that forklift operation is like driving a car. However, aside from the four wheels and seatbelt, the two couldn't be more dissimilar. Firstly, forklifts respond differently to a car when turning and steering. In addition to forklifts having a tighter turning radius, forklifts have rear steering, differing from a car's front-wheel steering. Lastly, forklift operators spend a lot of time in reverse, especially when travelling downhill with a heavy load. Therefore, it is imperative that anyone looking to drive a forklift should undergo specific training.
2. All training is done while operating a forklift
Forklift training consists of both practical and theoretical components. As safety is the most important part of forklift training, safety protocols need to be understood before the operator can even step foot inside the forklift. In addition, Virtual Reality (VR) has become an increasingly popular way for new and existing forklift operators to enhance their skills when it comes to the practical side of forklift operation.
3. You don't need a license to operate a forklift
Forklifts may appear easy to operate on the surface. However, many health and safety considerations need to be understood prior to operation. A license is required to operate most forklifts and acts as proof that the operator understands how to control potential hazards. 'Walkie stackers,' which are operated by walking behind the machinery are the only pedestrian forklifts that don't require a license to operate. If unsure, you can discover which type of license is required to operate your particular forklift here. 
4. Second-hand forklifts are an unwise investment
Buying a second-hand forklift comes with its own set of advantages and disadvantages. Generally speaking, second-hand forklifts can be excellent value for money when purchased from a reputable dealer. Conducting thorough research before you buy and learning what particular signs of damage to look out for will help you to secure a good deal. Keep in mind that many reliable companies will sell quality second-hand forklifts for various reasons, and it is certainly possible to find a bargain second-hand forklift in excellent condition. 
5. Electric forklifts are too expensive to buy and maintain
Don't be fooled! While electric forklifts can be more expensive up front, they are cheaper to run and can save you money down the track in operating costs. Research has proven that over a one-year period, electric forklifts are nearly four times cheaper to run than an LPG model. Electric forklifts also come with a range of additional cost-saving benefits, including that they have fewer moving components that need to be replaced. 
6. Hiring or buying a forklift is a frustrating, time-consuming and complicated process
Hyworth Forklifts are proud to have proven this myth wrong for years (take a look at our Google reviews)! Our sales process is designed to make things as seamless as possible. We have an experienced team of forklift experts who make it their mission to understand your requirements, recommending suitable machinery for your needs and budget. If you're looking to buy the perfect match forklift, contact our team today at 1300HYWORTH.
–
Don't let myths mislead you! If you're new to the industry, it's crucial to speak to a reliable forklift expert. Our team can help you decipher fact from fiction and answer any questions you may have.