Forklift hire Alexandria - simple and
dependable
Hyworth Forklifts, committed to keeping your business moving.
No matter your situation, we have the equipment to tackle any job. With an extensive fleet of forklifts to hire, our team will find the perfect match for your business.
Forklift rental in Alexandria made easy
When you choose Hyworth Forklifts, the days of worrying about repair costs, maintenance issues, forklift servicing and all other regular costs are over. When you hire a forklift with us, your company receives a new, dependable and well-inspected piece of equipment that is maintained to the maximum standard of quality.This means you can invest more time and money in your business and let us take care of everything in between.
Clear and open communication at all times
We are devoted to offering outstanding service every step of the way. Our team promises to keep our clients always in the loop and are upfront about any charges from the beginning. We don't try to hide hidden costs and genuinely want what is best for your business. We provide a quotation upfront based on your individual needs, with our forklift hire in Alexandria being 100% tax-deductible.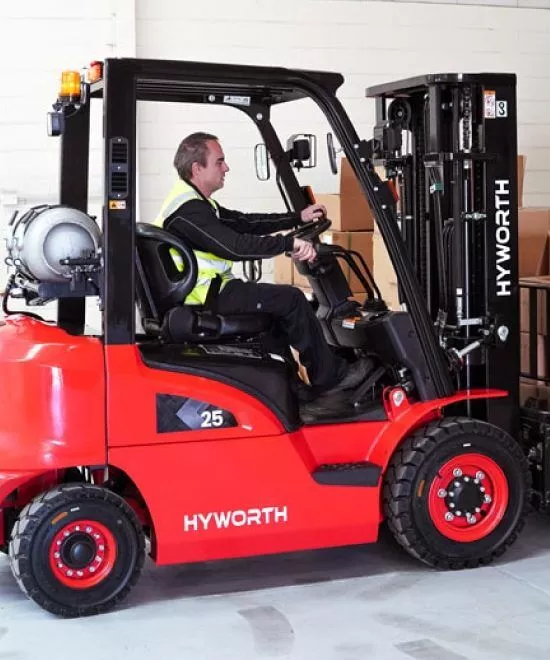 Forklifts, reach trucks, electric pallet jacks and more.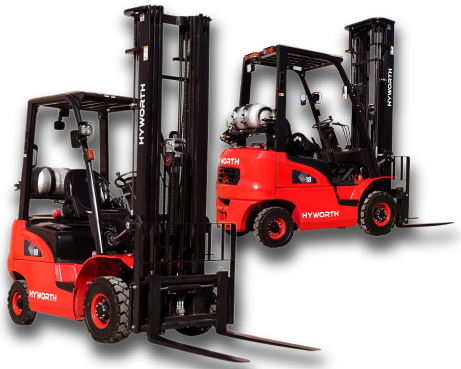 Why Hyworth for forklift rental in Alexandria?
We are the forklift experts of Alexandria. We have a dedicated and well-trained team of specialists that will take the time to get to know your company. This enables us to recommend a forklift that is appropriate for your company's unique requirements. We take pride in having an experienced team that genuinely cares about you and will match you with a forklift that will enhance your company's productivity. We differentiate ourselves as a dependable forklift rental company in Alexandria because of our combination of high-quality equipment and competent staff. Our friendly team is ready to assist you when you are!

We offer expert breakdown support across our hire fleet.

We provide solutions to tackle your most complex tasks.

We tell you your fees upfront so you can budget accordingly.

We take out the complexity of hiring and purchasing a forklift.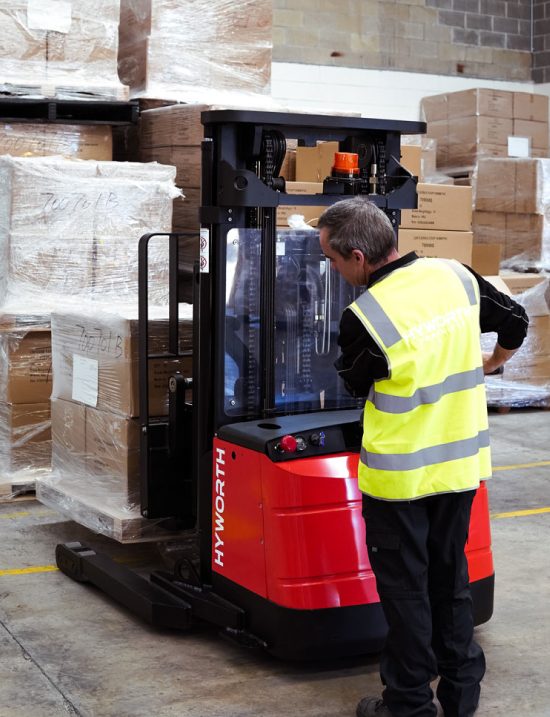 Forklifts for hire in Alexandria that will keep your business running smoothly!
As a leading forklift rental in Alexandria, you can count on Hyworth Forklifts to not only keep your business running, but also to boost your workplace productivity!
We don't just deliver your forklift to you. Our team offers on-site product demonstrations to all our customers. An experienced member of our team will be able to demonstrate the most effective usage of our equipment in your workplace. We examine your environment and use our industry knowledge and years of experience to recommend machinery that is right for the job.
If you need help selecting the perfect forklift for your company, please give us a call. One of our helpful employees would be happy to assist you!
If you're looking for quality forklift hire in Australia, we specialise in all warehouse forklift applications.
Receive tailored advice from your forklift hire experts in Alexandria
Our team will provide you with individualised service to ensure that you receive a quote that is both accurate and acceptable for you!
When you hire a forklift from Hyworth Forklifts, we determine all of your forklift hire costs in Alexandria, upfront, so you know precisely how much you'll be spending right away.
We give customised quotes that are tailored to your specific needs. This way, you can be certain that you're getting a package that's not just cost-effective, but also suited to your company's requirements!
Are you looking for a quote that is easy and fair? Please complete the form to your right and a member of our skilled team will contact you right away.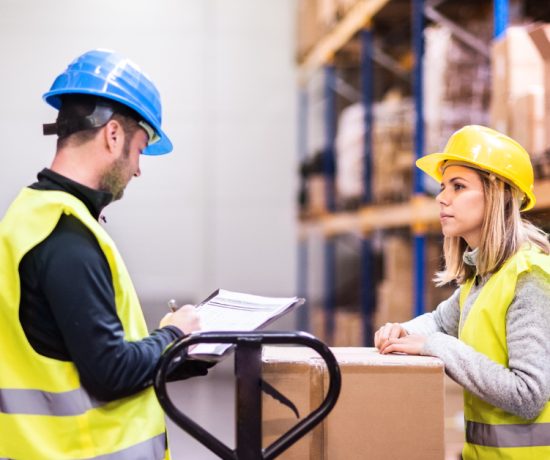 Looking for trustworthy forklift rental in Alexandria?
You've arrived at the correct location! Our skilled experts at forklift rental Alexandria, can match you with the right forklift for your needs. Any work, no matter how tough, will be possible with our fleet of contemporary forklifts. Our team is committed to finding the most cost-effective machinery for your business.
Please get in touch with the Hyworth Forklift team today. We'd be delighted to assist you with any of your forklift needs!
Our machines are keeping businesses
moving across NSW
At Hyworth Forklifts, our commitment to delivering a personalised service makes us stand out from the pack. We take the time to get to know each and every customer, understanding their unique situation, so we can match them with the right machinery for the job. We guarantee an onboarding process that is not only hassle-free, but ensures you leave our warehouse with a forklift that is perfect for your business. It is our blend of industry experience, quick thinking and our ability to genuinely connect with our customers that has led us to become a trusted forklift provider in these areas and beyond.
Hyworth Forklifts' team is genuinely interested in supporting your business. Take a look at our inventory of dependable late-model equipment.
Best

forklift hire in Alexandria!
Our customer reviews speak for themselves