Reliable and genuine forklift hire
Chatswood
At Hyworth Forklifts, reliable service is always guaranteed.
At our forklifts hire Chatswood, we care about your peace of mind. We provide breakdown service within 4 hours and if we can't fix your machine in 48 hours, we'll replace it at no cost.
Forklift hire Chatswood, without the hassle
We'll look after all your shipping, repairs, attachment needs and everything else in between. When you hire with us, you get the most up-to-date equipment that meets Australian requirements. In addition, our experienced team of forklift operators will guide you through every stage of the rental process. We have a hassle-free onboarding process, making our forklift hire in Chatswood simple and reliable.
Transparency at all stages of the forklift rental process
We keep our customers updated throughout the entirety of the hiring process. This means from the moment you apply to hire, right up until you need the forklift – you are in safe hands. We determine your fees immediately, so you know the total cost from the outset. Our forklift rental rates are tax deductible and tailored to the needs of the individual.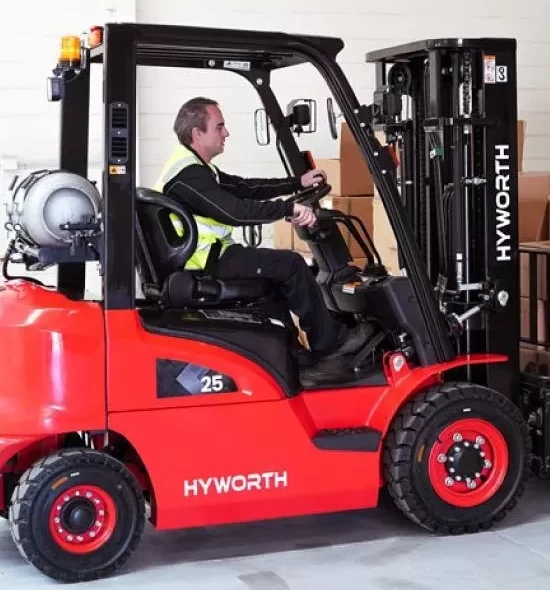 Forklifts, reach trucks, electric pallet jacks and more.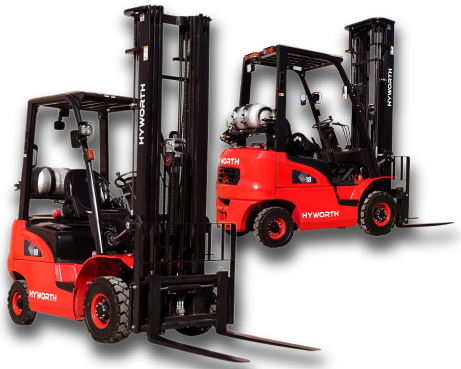 Why Hyworth for forklift rental in Chatswood?
We are the forklift experts of Chatswood. Our team at Hyworth take the time to listen and assess your business requirements, so we can provide you with advice that is tailored to you. The Hyworth team are trained to match you with a forklift that will suit your specific work environment and increase your workplace productivity. Our experienced staff, coupled with our fleet of reliable Hyworth forklifts is what sets us apart and makes us trusted forklift rental in Chatswood.

We offer expert breakdown support across our hire fleet.

We provide solutions to tackle your most complex tasks.

We tell you your fees upfront so you can budget accordingly.

We take out the complexity of hiring and purchasing a forklift.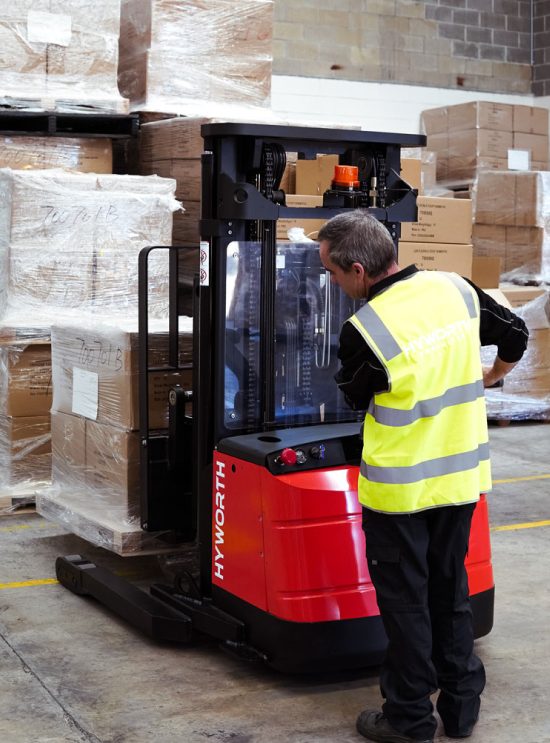 Forklift hire in Chatswood that will keep your business moving
Our aim as a top forklift hire company in Chatswood, is to fully comprehend each of our clients' unique requirements. This allows us to match you with the ideal forklift for your needs, as well as provide recommendations to improve your company's efficiency. We have a team of professionals with years of experience in the forklift industry, which means you can rely on our staff to keep your business moving.
On-site product demonstrations are a regular part of our hire process. One of our expert staff will visit your workplace, evaluate your facility, and recommend which forklift from our vast product line will best fit your company needs.
Call our staff now for expert assistance with all of your forklift requirements.
Looking to hire a forklift in Chatswood? We can handle all your toughest warehouse challenges.
Looking for clarity on your forklift hire costs in Chatswood?
Hyworth presents your quote upfront, so you can plan your finances in advance.
At Hyworth, we understand that every company is unique. This is why we take the time to learn about your company and its specific needs. Our prices are customised to your specific requirements, so you can rest assured that you are getting the best deal possible.
If you'd like a quotation on your forklift hire costs in Chatswood, please fill out this form and one of our friendly staff members will contact you as soon as possible.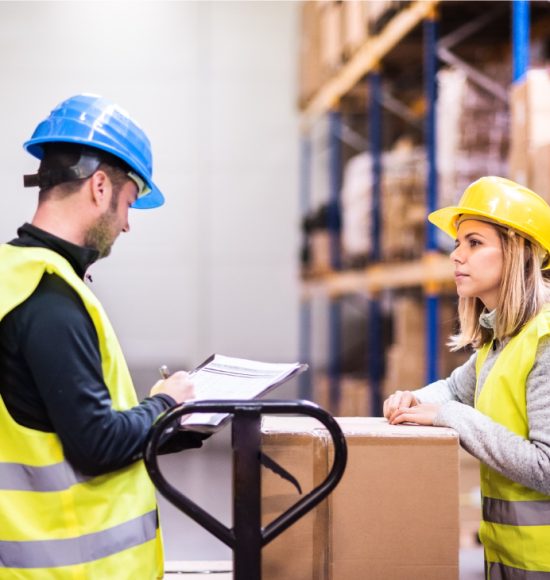 If you're looking for dependable forklift rental in Chatswood, you've come to the right place.
Our experienced and compassionate staff have the expertise to know exactly what your company needs. Whatever the job, our state-of-the-art equipment is intended to deliver.
At Hyworth Forklifts, we really care about providing the finest forklift solution for you and your company.
Call our staff now for expert assistance with all of your forklift requirements.
Our machines are keeping businesses
moving across NSW
At Hyworth Forklifts, our commitment to delivering a personalised service makes us stand out from the pack. We take the time to get to know each and every customer, understanding their unique situation, so we can match them with the right machinery for the job. We guarantee an onboarding process that is not only hassle-free, but ensures you leave our warehouse with a forklift that is perfect for your business. It is our blend of industry experience, quick thinking and our ability to genuinely connect with our customers that has led us to become a trusted forklift provider in these areas and beyond.
Take a closer look at our full fleet of dependable Hyworth forklifts and discover how we can transform your warehouse.
Best

forklift hire in Chatswood!
Our customer reviews speak for themselves