Easy and reliable forklift hire in
Hurstville
You can count on Hyworth for all your forklift needs.
Our service and reliability guarantee means you can rely on our team to fix breakdowns fast. If we cannot solve your problem within 48 hours, we will replace the forklift free of charge.
We make forklift hire in Hurstville seamless
When you hire with Hyworth Forklifts, you can leave any concern about the costs of repairs, maintenance, forklift servicing and all other routine expenses, to us! When hiring a forklift with us, your business is equipped with new, reliable and highly examined machinery that is kept to the highest standards. This means you can invest more time into focusing on your business and let us take care of the rest.
Clear and open communication at all times
At Hyworth Forklifts, we pride ourselves on providing excellent service across all levels. Our staff is committed to constantly keeping our customers in the loop. We offer a quote which is tailored to your specific demands, which means you will never be faced with excess costs along the way. This is because the needs of your company are always our top priority. Plus, our forklift hire fees are tax deductible and great value for money.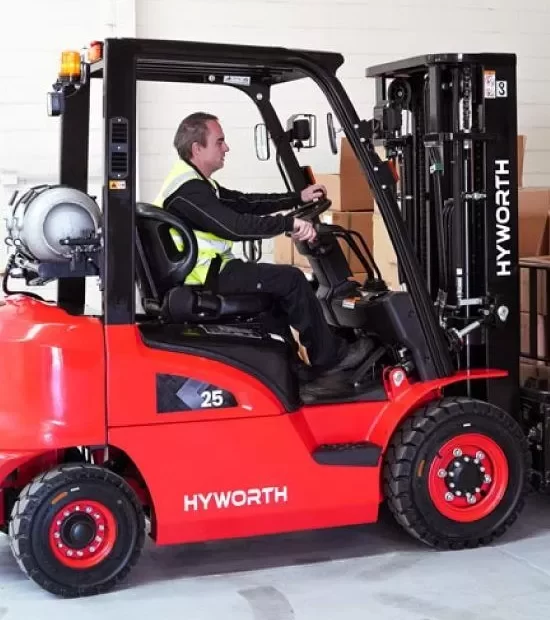 Forklifts, reach trucks, electric pallet jacks and more.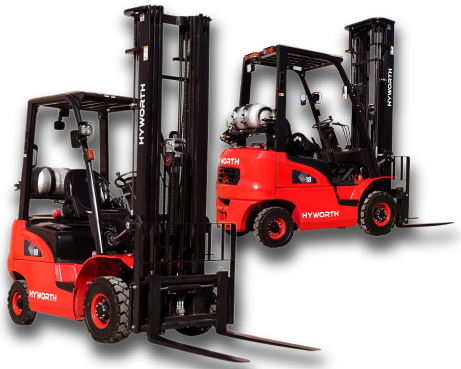 Why Hyworth for forklift rental in Hurstville?
We are the forklift experts of Hurstville. We have a committed and well-trained team of professionals that will spend time learning about your business. This allows us to propose a forklift model that meets your company's specific needs. We are proud to have an experienced team that truly cares about you and will match you with a forklift that will increase your workplace efficiency. Because of our mix of high-quality equipment and knowledgeable employees, we distinguish ourselves as trustworthy forklift rental in Hurstville. When you're ready, our staff are here to help you find the perfect forklift!

We offer expert breakdown support across our hire fleet.

We provide solutions to tackle your most complex tasks.

We tell you your fees upfront so you can budget accordingly.

We take out the complexity of hiring and purchasing a forklift.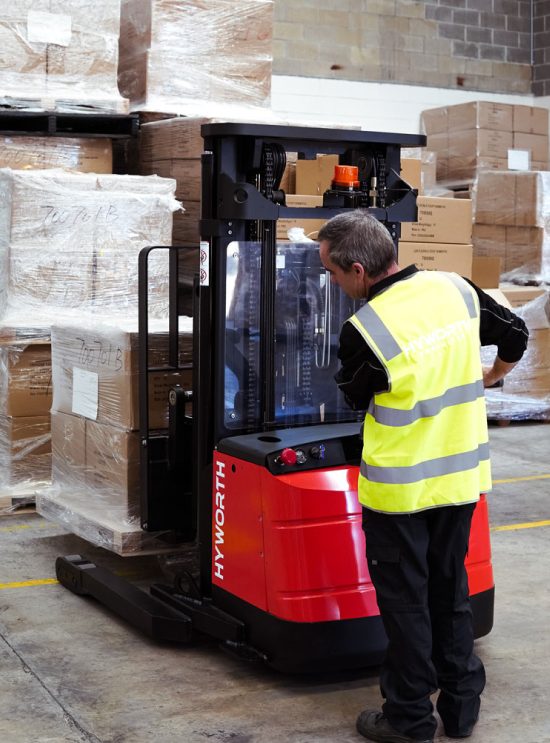 Forklifts for hire in Hurstville that are sure to get your business moving!
Our aim as a top forklift hire company in Chatswood, is to fully comprehend each of our clients' unique requirements. This allows us to match you with the ideal forklift for your needs, as well as provide recommendations to improve your company's efficiency. We have a team of professionals with years of experience in the forklift industry, which means you can rely on our staff to keep your business moving.
On-site product demonstrations are a regular part of our hire process. One of our expert staff will visit your workplace, evaluate your facility, and recommend which forklift from our vast product line will best fit your company needs.
Call our staff now for expert assistance with all of your forklift requirements.
When it comes to forklift hire in Hurstville, we have a full range of machinery to assist your warehouse applications.
Receive personalised advice from your forklift hire experts in Hurstville
Our staff provide a personalised service, ensuring you receive a quote that is right for you!
When you hire a forklift from Hyworth Forklifts, we determine all of your forklift rental costs in advance, so you know exactly how much you'll be spending right away.
You can relax knowing that all of your maintenance, repairs, and running expenditures will be taken care of by us. Business owners love our set pricing, as it allows them to plan ahead of time and remain ahead of the competition!
We provide individualised prices that are suited to your unique requirements. This way, you'll know you're getting a package that is not just cost-effective, but also tailored to your company's needs!
Are you looking for a quick and accurate quote? Please fill out the form below and a member of our knowledgeable staff will get back to you.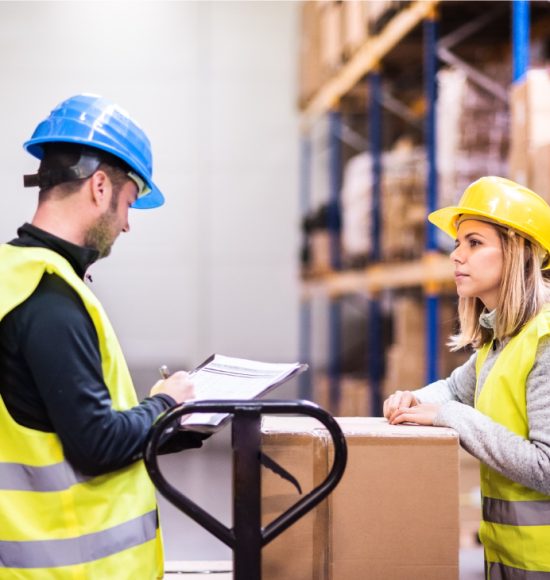 Looking for reliable forklift rental in Hurstville?
You've come to the right place! Our knowledgeable staff can help you choose the best forklift for your needs. With our large fleet of modern forklifts, we have the machinery to help you take on any job, no matter how difficult. Our staff is committed to locating the most cost-effective solution for your company.
Please contact our team today. We'd be happy to help you with any of your forklift requirements!
Our machines are keeping businesses
moving across NSW
At Hyworth Forklifts, our commitment to delivering a personalised service makes us stand out from the pack. We take the time to get to know each and every customer, understanding their unique situation, so we can match them with the right machinery for the job. We guarantee an onboarding process that is not only hassle-free, but ensures you leave our warehouse with a forklift that is perfect for your business. It is our blend of industry experience, quick thinking and our ability to genuinely connect with our customers that has led us to become a trusted forklift provider in these areas and beyond.
Take a closer look at our full fleet of dependable Hyworth forklifts and discover how we can transform your business's productivity.
Best

forklift hire in Hurstville!
Our customer reviews speak for themselves